Speedliner® 1000 Pressure Pot

Speedliner® 1000 Pressure Pot
MATERIAL
Speedliner® 1000
APPLICATIONS
High volume Truck Bedliners, Trailers, Car and Truck Frames, Undercarriages, Containment Trailers, Tanks, Commercial Floors, Jeep (Interior and Exterior), Speaker Cabinets, Utility Bodies, Stairways, Haz Mat Trailers, and more
COMPRESSOR
Minimum 3 HP (230 V, 1 phase) 2 cylinder with 60-gallon tank capable of 11.3 CFM @ 90 psi to be used exclusively for equipment only. Automatic drain is highly recommended.
Minimum 5 HP with 80-gallon tank may be necessary if others in the shop will be using air tools simultaneously.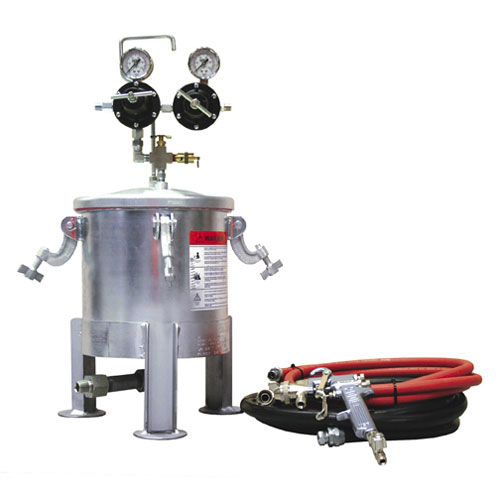 REFRIGERANT DRYER
The spray air needs to be less than 5% relative humidity as it leaves the gun.
A 3-in-1 refrigerant dryer for your compressor is mandatory.
Air membrane dryer is mandatory.