Spray On Bed Liner Colors
We have a large variety of color pigments for all types of Speedliner® applications. We will be happy to recommend the proper one for your project or specific color you may need. If one of our standard colors is not what your customer wants you also, have the option of offering a custom color match available from most automotive paint dealers.
Pigments:
Packaged in 4 fluid ounce pre-measured tubes
Black
Camouflage Green
Camouflage Brown
Charcoal Gray
Dark Blue
Dark Green
Desert Tan
Dove Gray
Emerald Green
Garnet Red
Indigo Blue
Medium Blue
Medium Gray
Medium Green
Orange
Petrol Blue
Pink
Powder Blue
Purple
Red
White
Yellow
Standard Speedliner colors used in all Speedliner Products. All colors are pre-measured for easier use. The colors on this chart may not be exact.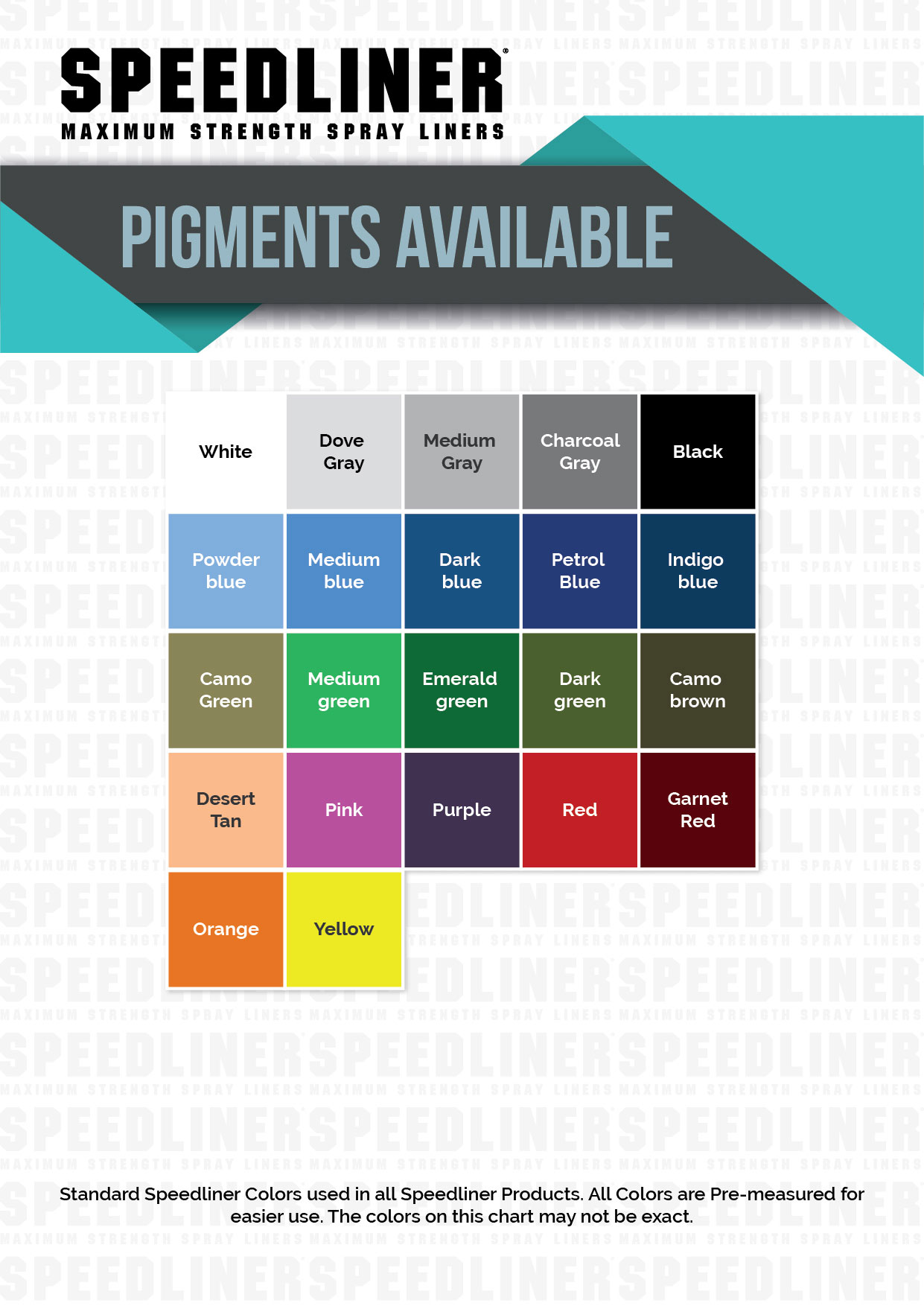 All of our products have multiple uses or may be customized to your particular applications.